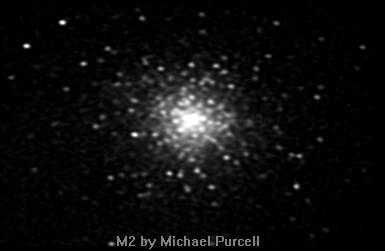 Michael Purcell's image of M2, taken on April 15, 1994 at 04:18 with his Meade 10-inch f/6.3 SC Telescope and a ST6 CCD camera, exposed 15 seconds.
More information on this image by Michael Purcell
More images of Michael Purcell.
Globular cluster M2 as photographed by Martin Germano. This b/w film image was obtained with a Newtonian telescope.
More images by Martin Germano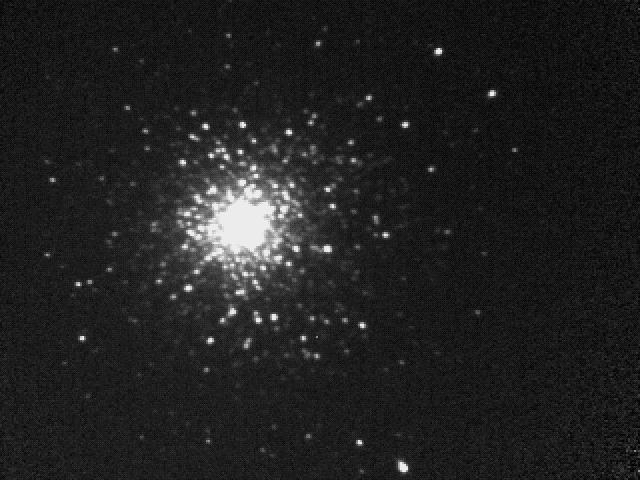 CCD Image of the globular cluster M2 in Aquarius by the University of Arizona Astronomy Club.
More images of M2
---
Hartmut Frommert
Christine Kronberg
[contact]




Last Modification: August 14, 1999