NGC 7479
Spiral Galaxy NGC 7479 (= H I.55) type SBb, in Pegasus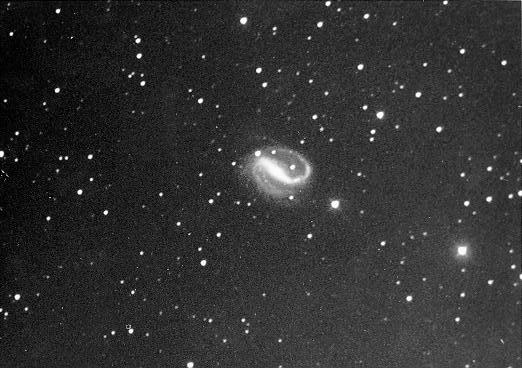 | | |
| --- | --- |
| Declination | +12 : 19 (deg:m) |
| Distance | 105000 (kly) |
| Visual Brightness | 11.0 (mag) |
| Apparent Dimension | 4 x 3 (arc min) |
Discovered by William Herschel in 1784.

This image of the barred spiral galaxy NGC 7479 in Pegasus was obtained by amateur astronomer Michael Weiland of the University of Constance, Germany, member of the Interessengemeinschaft Astronomie.

Supernova 1990U occurred in NGC 7479 on July 27, 1990 at 22"W and 54"S of the galaxy's nucleus. It was detected by Pennypacker, Perlmutter and Marvin, and reached mag 16 (see IAUC 5063 and AJ 111, 2017 [1990]).

Caldwell 44 in Patrick Moore's list.