[M51]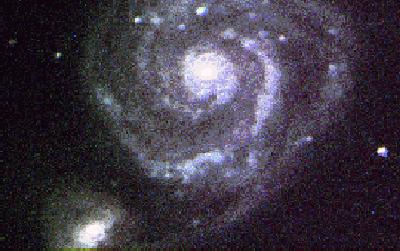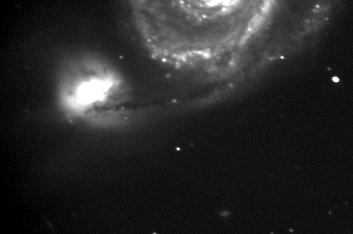 John Sefick's images of M51, taken with a 25-inch Newton and a ST-6 CCD camera.
More images from John Sefick
This image of M51 was contributed by Brad Wallis and Robert Provin. It was taken with their 155mm f/7 Astro-Physics EDF refractor which feature superior color correction and flat photographic fields. This image was exposed 60 minutes on (unhypered) Fujicolor Super G 800+ film.
The image is copyrighted. It may be freely used for private purpose. Use in non-commercial public html pages requires appropriate acknowledgement. If you should consider any for-profit use, please contact Robert Provin (robert.provin at csun.edu).
More images from Robert Provin and Brad Wallis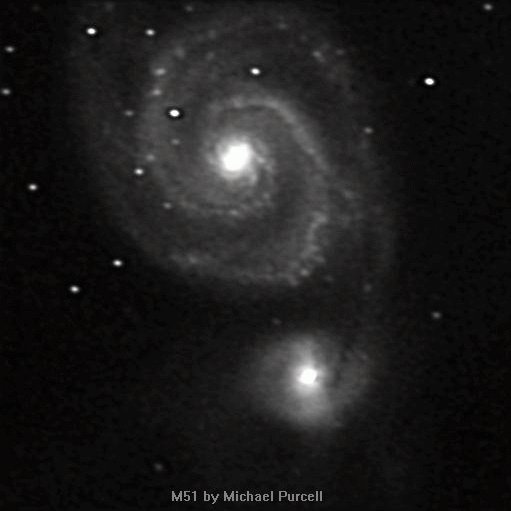 Michael Purcell's image of the Whirlpool Galaxy M51, taken on November 24, 1995 at 05:03:10 with his Meade 10-inch f/6.3 SC Telescope and a ST7 CCD camera, exposed 15 minutes.
More information on this image by Michael Purcell
More images by Michael Purcell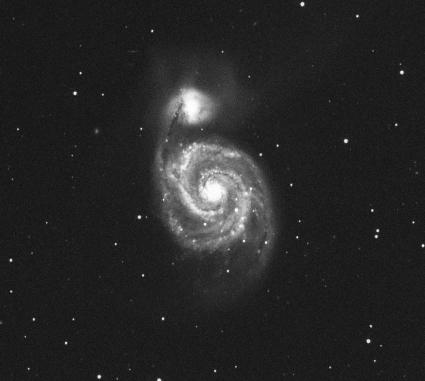 Interacting galaxies, the spiral galaxy M51 with its distorted companion, M51B (NGC 5195) show up in this b/w film photograph by Martin C. Germano.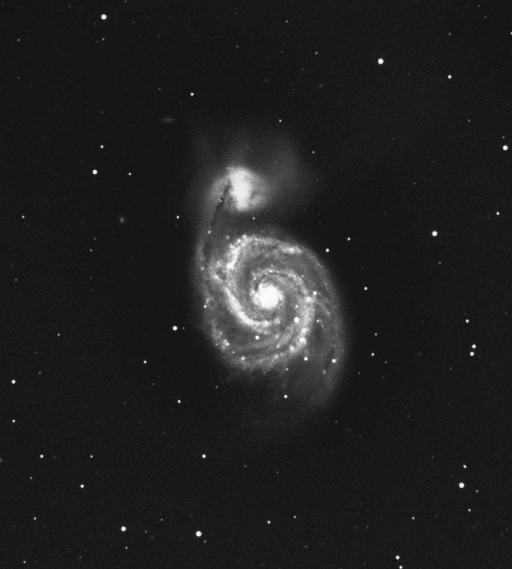 New image of M51, taken in late March, 2003 by Martin C. Germano, with his 14.5-inch f/5 Newtonian stopped to f/6 (12-inch), exposed 60 minutes on hypered Kodak Tech Pan 2415 film.
ISO images of M51 in the infrared light
---
Hartmut Frommert
Christine Kronberg
[contact]




Last Modification: July 6, 1999