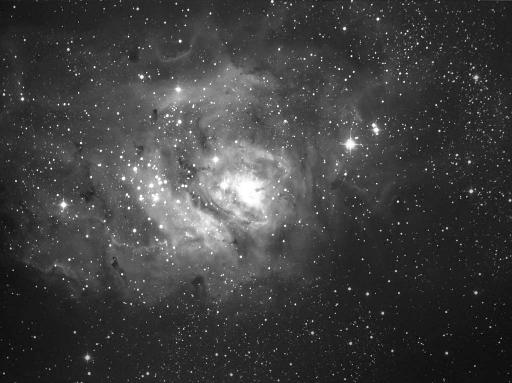 Martin Germano obtained this fine b/w film image of the Lagoon Nebula M8 in April, 2001. It was taken with his 14.5" f/5 Newtonian stopped to f/6 (12"), using hypered Kodak Tech Pan 2415 film. This is a blend by Picture Window Pro 2.5 of a 30-minute and a 15-minute exposure.
More images by Martin Germano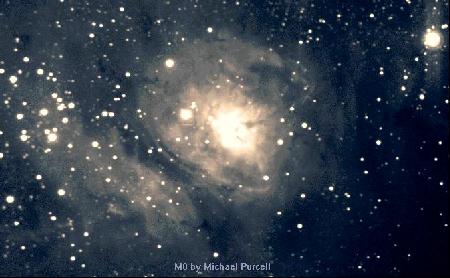 This CCD image of the Lagoon Nebula M8 was obtained by Michael Purcell from New Mexico. Taken on April 12, 1999 at 03:03, this is a 5-minute exposure, taken with ST-7 CCD camera and Meade 10-inch f/6.3 SC telescope.
More information on this image by Michael Purcell
More images by Michael Purcell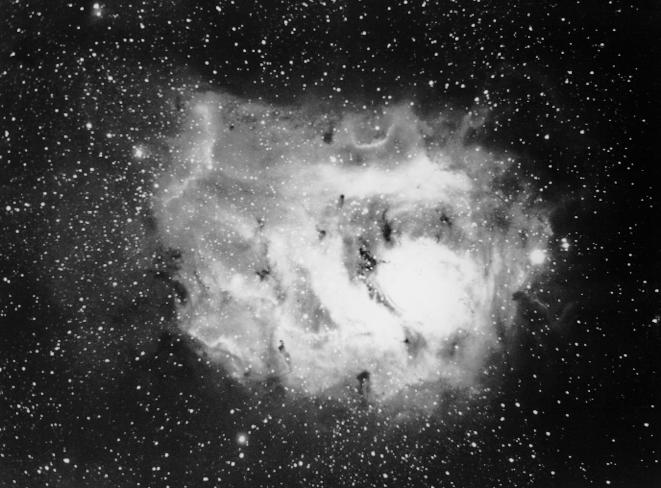 by French amateur Andrea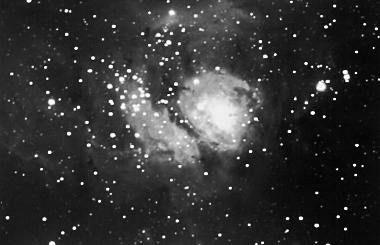 by French amateur Maxime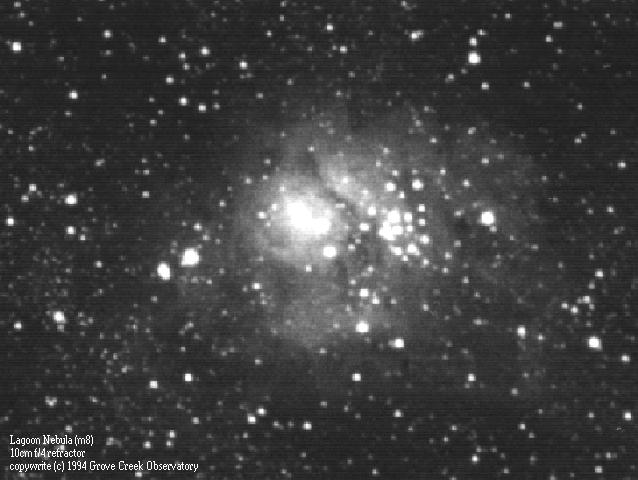 Grove Creek Observatory (GCO) images of the Lagoon Nebula M8
UKS images of M8 (David Malin)
More images of M8 and M20
---
Hartmut Frommert
Christine Kronberg
[contact]




Last Modification: June 15, 1999