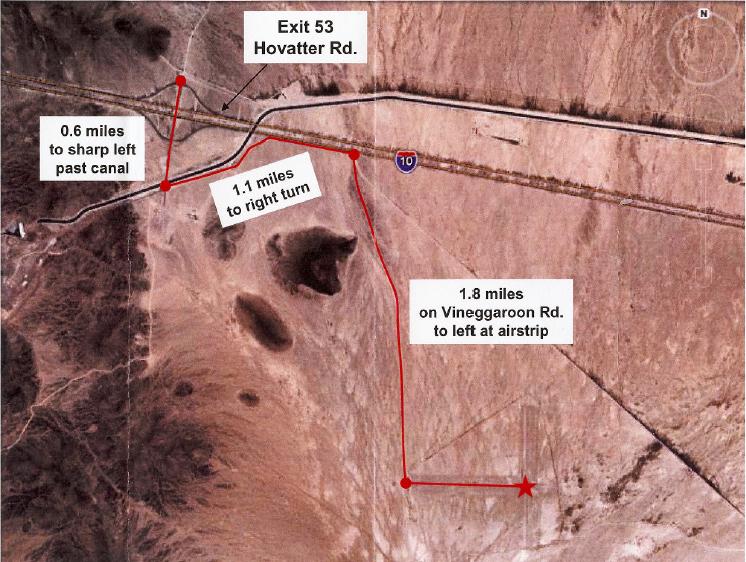 The Arizona Marathon Observing Site:
Salome Emergency Airstrip -- The Hovatter Airstrip
The Saguaro Astronomy Club (SAC) gives the following hints for the Arizona Messier Marathon:
Getting to the site:
Hovatter Airstrip. Travel time from Phoenix: About 2 hours.
Directions: From Phoenix, go west on I-10 to Hovatter Rd at exit 53 or about 40 miles west of Palo Verde Nuclear Power Generating Station. Turn left over the freeway, drive over the canal. When you cross the canal, turn hard left. Go 1.1 miles to a bend in the road. As the road veers to the SE, look for a road running due south at the same point --- VINEGAROON ROAD. Take it for 1.8 miles. You will come to a small left-right zig-zag, then see a chain link fence enclosing an area about 20 ft by 20 ft. That's the airfield entrance.
Messier Marathon Home
---
Hartmut Frommert
Christine Kronberg
[contact]




Last Modification: February 25, 2014