Messier's Drawings of M31/32/110 and M42/43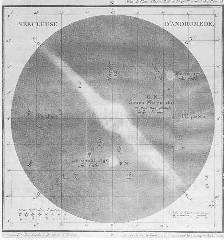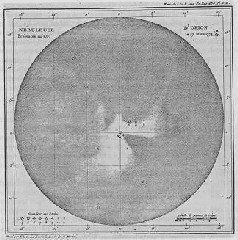 Messier's drawings of the Andromeda Galaxy M31 (Andromeda Nebula at his time) with its companions M32 and M110, and of the Orion Nebula M42 with M43. Click on the images to get larger versions.
Messier's M31 image has some descriptions of the 3 "nebulae" shown, including the discoverers, and thus documenting Messier's 1773 discovery of M110.
In the M42 image, M43 can just be seen as small nebula around the star below and right of M42.
The Andromeda Nebula M31 drawing was published in 1807 in the Recueil de l'Institute, Vol. 8, p. 213 (Messier 1807).
The Orion Nebula M42 drawing was published in an addition to the first version of the Messier Catalog in the Mémoires de l'Académie Royale for 1771, between pp. 460 and 461 (Messier 1771).
References
Charles Messier, 1771. Catalogue des Nébuleuses & des amas d'Étoiles, que l'on découvre parmi les Étoiles fixes sur l'horizon de Paris; observées à l'Observatoire de la Marine, avec differens instruments. Mémoires de l'Académie Royale des Sciences for 1771, Paris (dated February 16, 1771, published 1774), pp. 435-461 + Pl. VIII [Bibcode: 1774MmARS1771..435M]. Translation available online.
Charles Messier, 1807. Observations et dessin de la grande et belle nébuleuse de la ceinture d'Androméde, la première qui fut découverte, et de deux petites nébuleuses, l'une au-dessus de la grande et le seconde au-dessous, vues dans une lunette qui renverse, comme le dessin. Rec. Inst., Vol. 8 (Mém. de l'Institut, Premier Semestre de 1807), 1807, pp. 206-213 + Plate [Bibcode: 1807RecIn...8..206M]. Translation available online.
---
Hartmut Frommert
Christine Kronberg
[contact]





Last Modification: November 20, 2019