The Jet of M87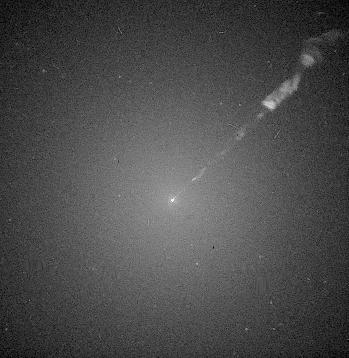 HST image of galaxy M87 showing jet originating from the central core. Image restoration was performed using the Lucy-Richardson deconvolution method in the Space Telescope Science Institute's STSDAS package. Different clumpy regions within the jet can clearly be seen. The ring-like apprearence at the core of the galaxy is an artificat from the deconvolution.
Image processing done by R. Mark Elowitz.

---
Mark Elowitz has also processed this image of the globular cluster system of M87.
---
Hartmut Frommert
Christine Kronberg
[contact]





Last Modification: June 24, 1999