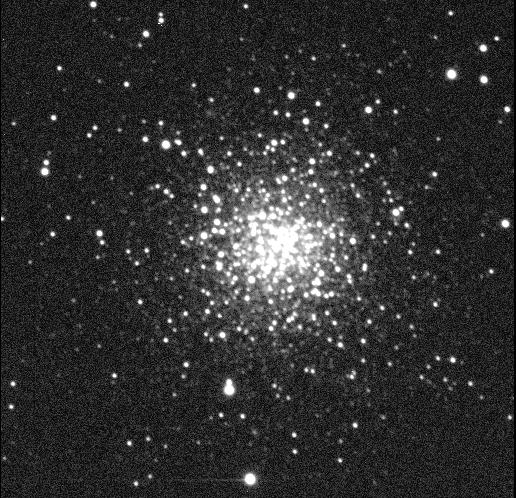 Globular Cluster M72, as photographed by Bill Keel with the 4-meter Mayall telescope of Kitt Peak National Observatory using a Tektronix 2048x2048 CCD at the prime focus. North is at the top and east to the left. The inner half of the original 2048x2048-pixel format has been averaged down by a factor of 2 for this display, which uses a logarithmic intensity transformation to preserve information across a wide dynamic range. The field shown is 7.2 arcminutes square.
More images from Bill Keel's collection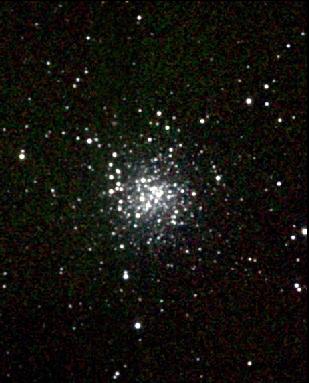 Globular star cluster Messier 72, imaged in the infrared with the 2MASS telescopes. This 2MASS Atlas image uses a false-color mapping of infrared wavelength bands to colors, showing coolest objects red and hottest blue. This image covers a field of 7.7' x 9.5' angular size.
Amateur images of M72
---
Hartmut Frommert
Christine Kronberg
[contact]




Last Modification: September 11, 2000