[M33]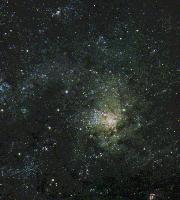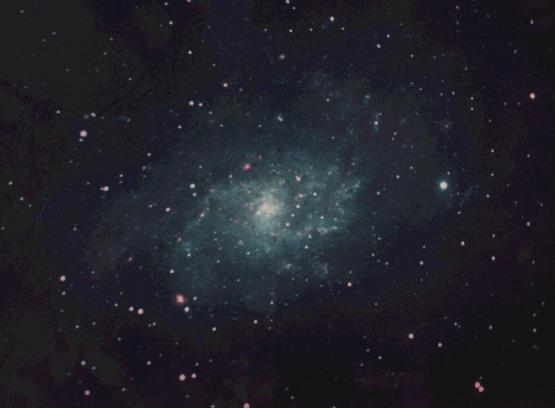 M33 in color. Captured from Usenet. Also in Patrick Murphy's collection.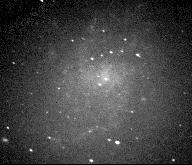 Image of M33 from an anonymous source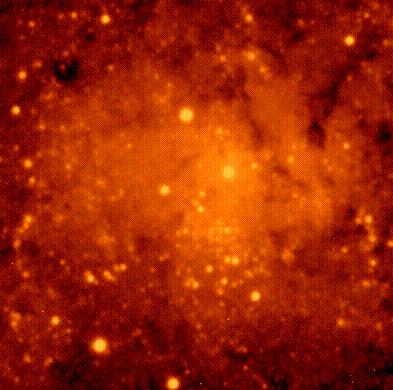 The nuclear region of the nearby spiral M33 (NGC 598), imaged in the V band using the Lowell Observatory 1.1-meter telescope. This field, 4.7 arcminutes square, shows numerous bright clusters around the nucleus itself, as well as some of the intricate dust-lane structure. The monochrome image has been mapped into a color scale for clarity.
From Bill Keel's Messier Picture Gallery at the University of Alabama, Tuscaloosa
More images from Bill Keel's collection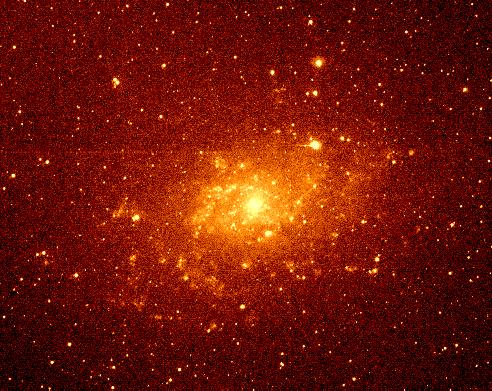 This image was obtained by Sven Kohle, Till Credner, and T. Fritz of Bonn, Germany on November 7, 1995 at 00:12 UT with the 30-cm astrograph of the Hoher List observatory, with a 2048x2048 CCD camera, exposed 5 minutes thru H-alpha filter. The image is copyrighted by the observers.
---
UIT images of M33 from the ASTRO-1 Shuttle mission
Amateur images of M33
---
Hartmut Frommert
Christine Kronberg
[contact]



Last Modification: June 28, 1999